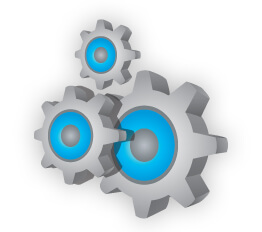 K.S.FABRICATOR & CONTROL SYSTEM can provide complete system design, integration and commissioning services for all your automation needs. Our vast experience with proven equipment from Siemens, , Schneider, Allen-Bradley, GE, MITSUBHISI and various other equipment manufacturers, ensures top quality service delivery and operation
Full Service Controls
hardware / software / fluid designs
concept / processing
project management
detailing
panel build
machine field wiring
start-up and debug
on-site field audit services
Advanced Control Systems
Looking for a panel designed to accommodate unique and complex applications, or a standardized solution? K.S.FABRICATOR & CONTROL SYSTEM can design and build leading edge Control Systems to meet your specifications.
Complete with a touch screen HMI, our PLC based control panels utilize Allen Bradley, GE Fanuc, ScadaPack, Quickpanel, Proface, or other hardware platforms and with support for various communication protocols such as Modbus, DH+, Ethernet, Profibus, Devicenet, SNP and others, we can provide complete flexibility and compatibility with existing equipment.
Custom Fabrication
K.S.FABRICATOR & CONTROL SYSTEM can fabricate any enclosure that you require at very competitive pricing. Our skilled staff can manufacture products in stainless steel, aluminum, and carbon steel and with smooth or textured powder coat finishes, our custom steel work is second to none.
Enclosure Assembly
K.S.FABRICATOR & CONTROL SYSTEM can provide you with complete enclosures fully assembled and wired for your PLC, SCADA, or other industrial automation needs. Our experience extends into industries including automotive, plastics, water treatment, food and beverage, and transportation.
Scheduling and Resource Management
K.S.FABRICATOR & CONTROL SYSTEM can complement your project management team by assigning time durations to activities and scheduling the resources necessary to complete tasks on time and within the budgeted cost. We will also supervise human resources and provide communications and resource management.
Automotive
K.S.FABRICATOR & CONTROL SYSTEM has been involved in many projects in many areas of the automotive industry from welding, assembly, robot and press panels.